About Beverly Hills Hernia Center
No one patient is the same. Each patient's story, history, and needs are different, and therefore their treatment plan must be different. At the Beverly Hills Hernia Center, we believe in listening to our patients and tailoring their treatment plan to meet their individual needs. We can do this, because we offer all options for treatment, be it mesh and non-mesh alternatives, open, laparoscopic, or robotic-assisted surgical options, and we believe in natural, non-surgical options when appropriate.
We are committed to provide the highest quality hernia-related care because we master in clinical knowledge, surgical expertise, and the art of listening.
Castle Connolly America's Top Doctors, 2013, 2015, 2016
On‐Time Doctor, Vitals.com, 2015
Top 10 Doctor, Vitals.com, 2014‐2015
Compassionate Doctor Recognition, Vitals.com, 2011‐2013
Patient's Choice, Vitals.com, 2011‐14
Woman of the Year in Medicine, LA County Medical Center CARES, 2008
Excellence in Performance Award, LA County Medical Center, 2008
Passionate Performance Award, Medical Executive Council, LA County Medical Center, 2006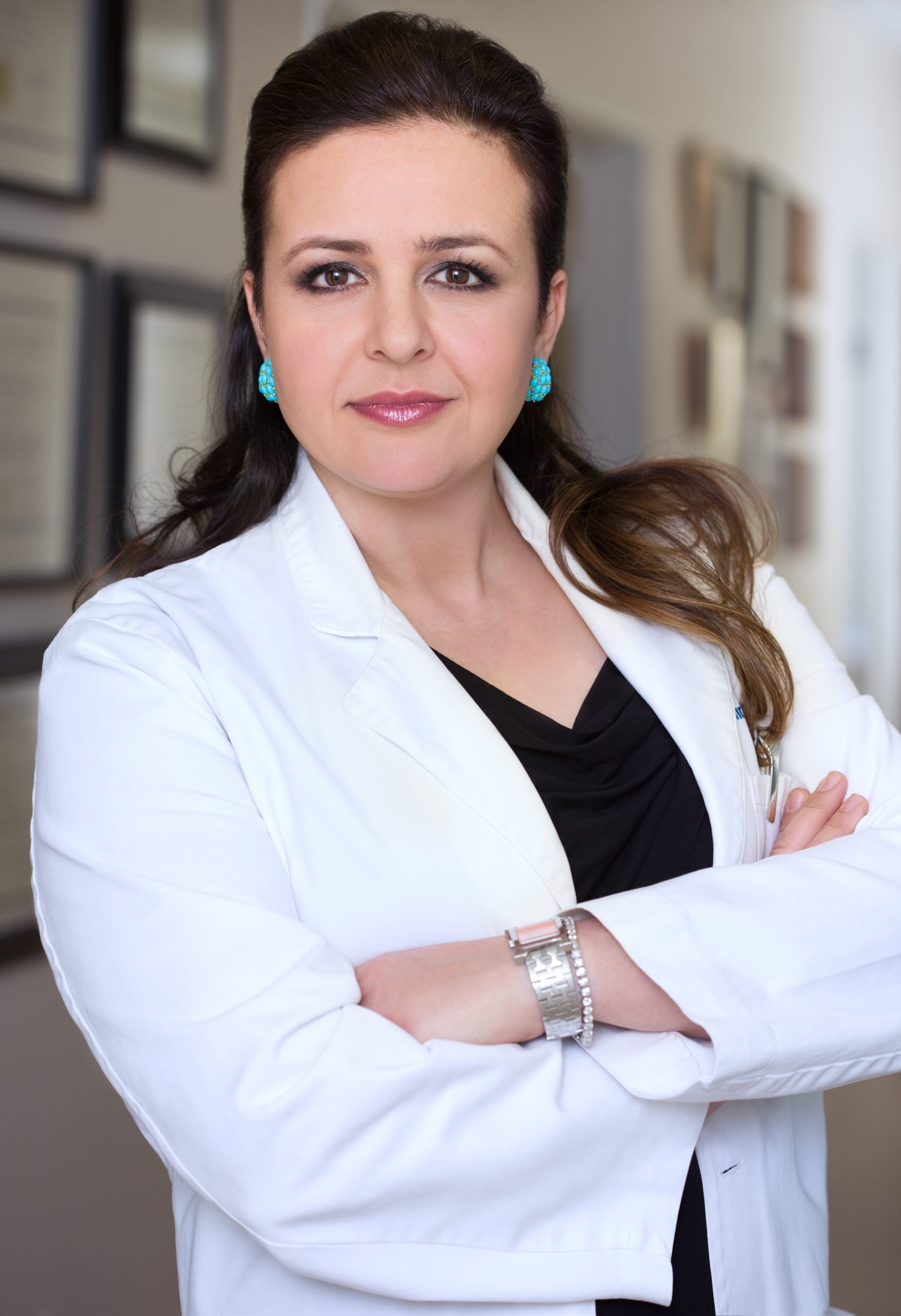 Renowned hernia specialist, Dr. Shirin Towfigh is among a few surgeons in the United States whose work is 100% dedicated to treating all types of abdominal wall, flank, back, and pelvic floor hernias and their complications. She provides all options for expert, state-of-the art treatment, such as open, laparoscopic, and robotic-assisted procedures. She also provides non-surgical and natural options.
Dr. Towfigh listens to her patients and tailors her treatment to their needs. This is the key factor that has made the Beverly Hills Hernia Center the go-to Center for complex, hard-to-diagnose problems of the abdomen and pelvis.
Dr. Towfigh's received her Bachelor's degree with College Honors from UCLA and her Medical Doctorate degree from UC San Diego. She completed her surgical training and research at UCLA. She is Board Certified in General Surgery by the American Board of Surgery. She is an award-winning educator, with experience training and mentoring thousands of medical students, residents, and fellows at the USC Keck School of Medicine, LA County + USC Hospital, the Norris Cancer Center, David Geffen School of Medicine at UCLA, and Cedars-Sinai Medical Center.
As a key opinion leader, Dr. Towfigh is regularly invited to speak nationally and internationally at major medical and surgical conferences. She is author of books, chapters, and articles focusing on hernias. Her goal is to disseminate her knowledge to her peers and beyond.
She is Principal Investigator in major individual and national research projects with the focus in improving hernia outcomes. In many ways, she has helped lead the direction of advances in hernia surgery.
Dr. Towfigh holds major leadership positions at the local and national surgical societies, including the American Hernia Society, American College of Surgeons, and the Society of American Gastrointestinal and Endoscopic Surgeons.
Dr. Towfigh enjoys painting, drawing, and arts and crafts. She finds her hobbies analogous to what she does when reconstructing the abdomen and pelvis.