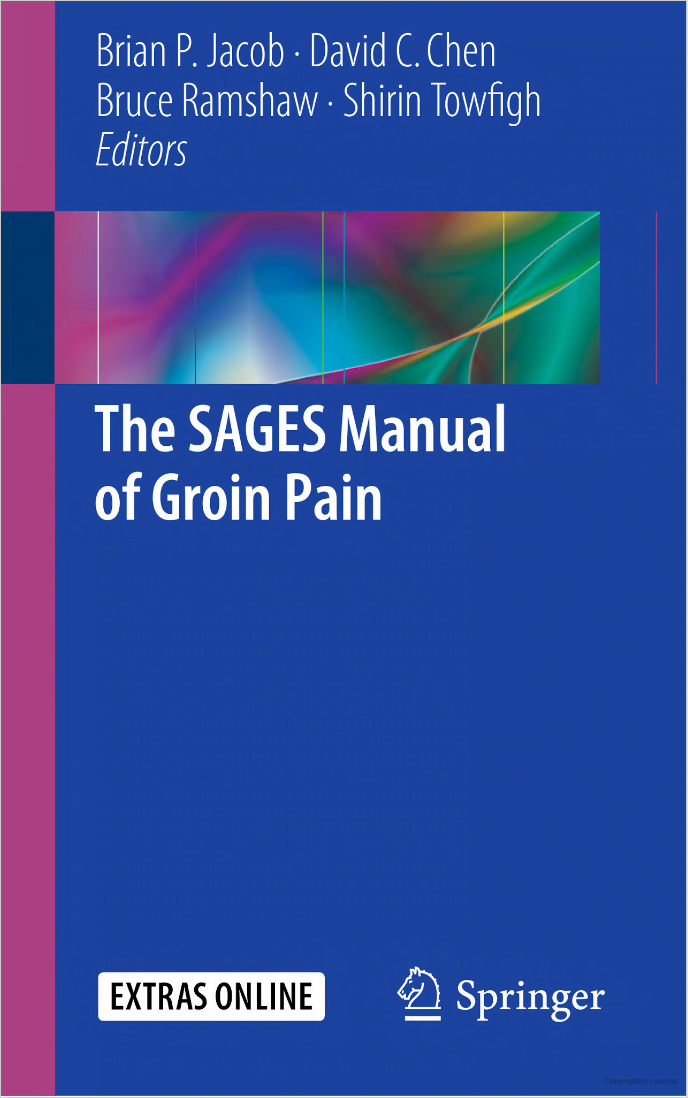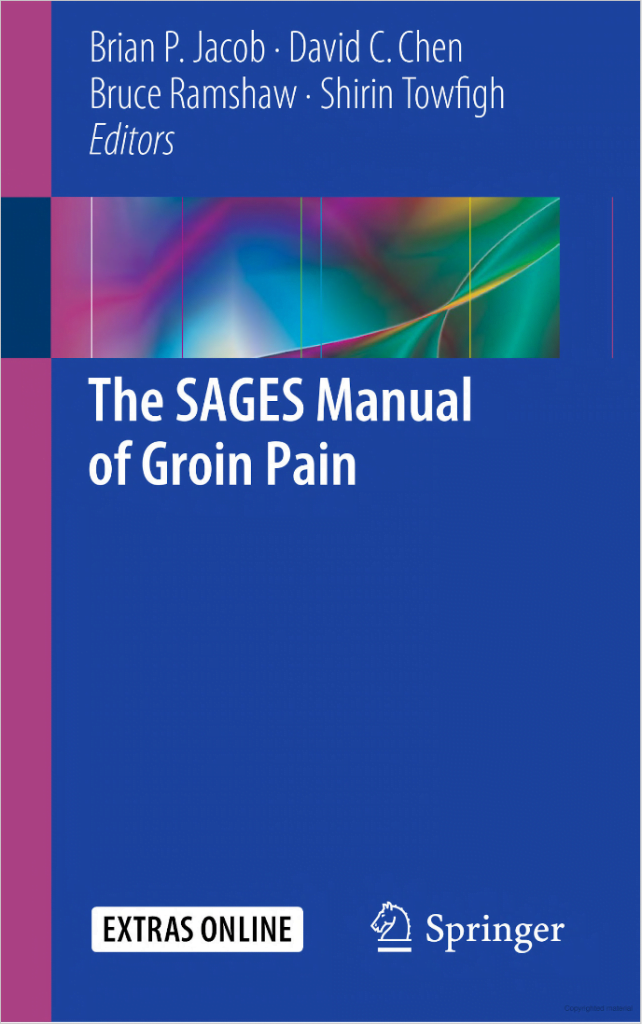 The SAGES Manual of Groin Pain
This manual captures and summarizes the key elements in management of groin pain, including relevant anatomy, etiologies, diagnostic evaluation tools, imaging, detailed pharmacologic options, interventional modalities and options for operative remediation. The manual separately addresses the management of intrinsic groin pain due to primary disease processes and secondary groin pain due to a prior operation. Current practices, trends in the field, treatment approaches and controversies are addressed. While the primary audience of this book will be general surgeons performing hernia operations and pain management specialists to whom they refer, the SAGES Manual of Groin Pain will serve as a stand alone state-of-the-art resource for all providers who deal with this diagnosis, including primary care providers, sports medicine specialists, gynecologists, urologists, orthopedists, neurologists, physical medicine and rehabilitation specialists, radiologists, physical therapists, industry personnel and importantly, patients who suffer from groin pain who have copious access to health information, but without the filtering, expertise and context provided by the contributors to this manual.
This volume also uniquely provides its audience with narrative first-person accounts of some of the most common and challenging causes of pain, so that others can learn from their presentation, pitfalls, successes and failures. The expertise compiled in this manual will give the readership a pragmatic foundation to optimize the diagnosis and management of our patients with this challenging problem.
Available in eBook and softcover from Springer.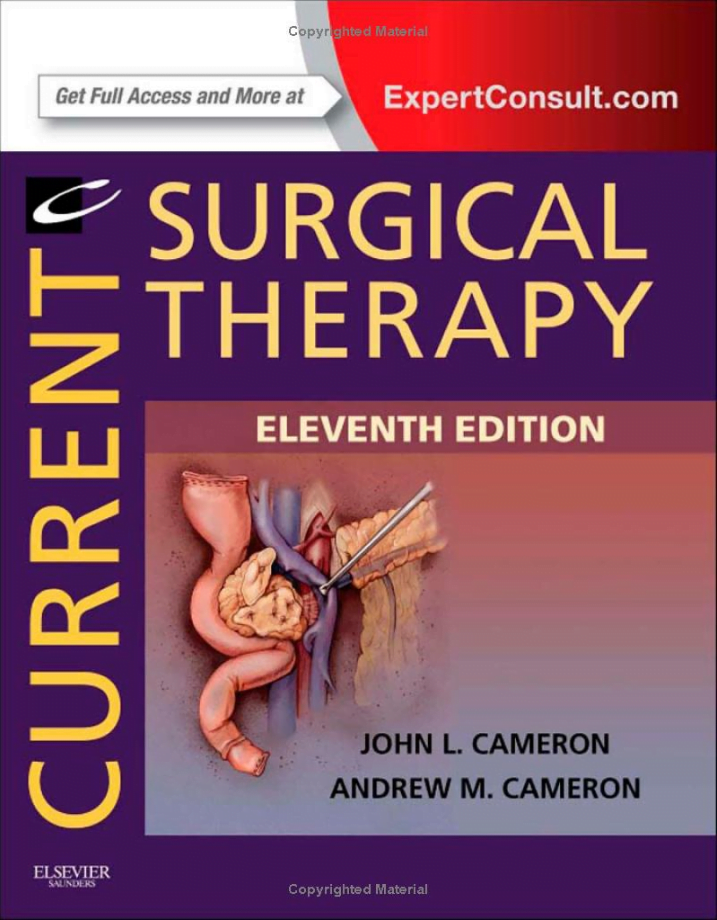 Current Surgical Therapy: Expert Consult – Online and Print, 11e (Current Therapy)
Dr. Towfigh's Excerpt from Current Surgical Therapy – Chapter 109
Minimize the risks and maximize your surgical success with Current Surgical Therapy! Hundreds of preeminent general surgeons present you with today's best treatment and management advice for a number of diseases and associated surgeries, discussing which approach to take, how to avoid or minimize complications, and what outcomes to expect. Current Surgical Therapy is indispensable for quick, efficient review prior to surgery, as well as when preparing for surgical boards and ABSITEs!
Find the answers you need quickly, both inside the user-friendly book and online at Expert Consult.
Obtain dependable advice on patient selection, contraindications, techniques, pitfalls, and more from this best-selling surgical resource, trusted by generations of surgeons for decades as the definitive source on the most current surgical approaches.
Effectively apply the latest surgical techniques for minimally invasive surgery, trauma surgery, critical care surgery, and much more.
Visualize how to proceed with full color images throughout.
Access the complete contents online at Expert Consult.
The top reference in general surgery – fully updated to remain true to its title of Current Surgical Therapy.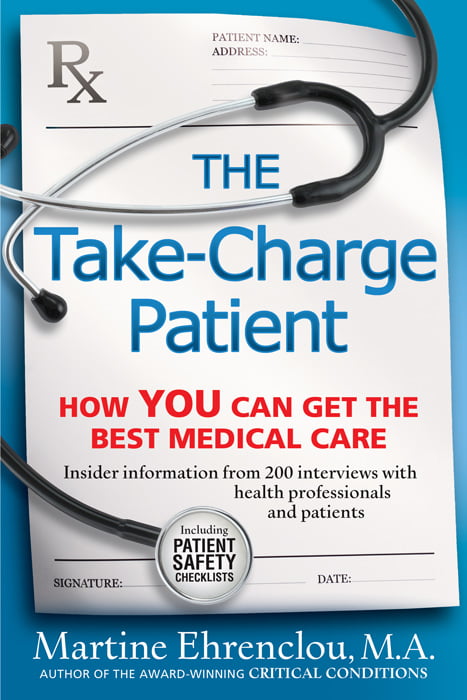 Frustrated or confused about how to get good medical care? In her newest book, award-winning author Martine Ehrenclou, M.A., empowers patients to become proactive, assertive, well-informed participants in their own health care. With advice and personal stories from over 200 doctors, nurses, pharmacists, other medical professionals and patients, The Take-Charge Patient reveals insider information on how to cut through the red tape and navigate today's complex health care system with confidence.
The Take-Charge Patient outlines strategies to enable patients to take charge of what they can. You will learn how to:
Become your own advocate
Choose the best doctor you
Prepare for your medical appointment
Create a patient's toolkit
Communicate effectively with doctors
Prevent medical errors and medication mistakes
Form partnerships with your medical providers
Manage health insurance
Obtain discounted medication and medical care