SPECIFICITY OF THE TREATMENT OF HERNIA IN WOMEN
I HAD TERRIBLE GROIN PAIN. IF I'D BEEN A MAN, THEY WOULD'VE FIGURED IT OUT SOONER.
BY HILLARY GULLEY, APRIL 12, 2017
It was late spring in 2013 when I frog-kicked in a Maine lake and felt a nauseating tear through the front of my right hip. As I froze in the water and then struggled to climb back onto the dock, I shrugged off my concerns, thinking it was just another sports injury.
But in the week that followed, no amount of painkillers, ice or massaging could ease what I wanted to believe was a temporary strain. Back home in New York City, the pain consolidated into a small spot at the front of my hip that sent a neuralgic burning into my belly, lower back and the outside of my leg
IN WOMEN, HERNIAS MAY BE HIDDEN AGONY
BY JANE E. BRODY, MAY 16, 2011
Laura Sweet was an active, upbeat 42-year-old saleswoman living in Santa Monica, Calif., when the agony first started — debilitating, flaring pains in her pelvis that lasted for days and recurred periodically. The discomfort resulted in many visits to the emergency room, referrals to various specialists, wrong diagnoses and a daily cocktail of painkillers…
HOW HERNIAS CAN CAUSE PELVIC PAIN
BY SHIRIN TOWFIGH, MD, FEBRUARY 11, 2016
Hi all. This is Dr. Shirin Towfigh. I am a Board Certified General Surgeon who specializes exclusively in all things hernia, with specialty in hernias among women and complications related to hernia repair. Inguinal hernias are a common and under diagnosed cause of pelvic pain. Here, I'll share my secrets, tips, and tricks on how to accurately diagnose inguinal hernias. Early and accurate diagnosis can lead to reduction in cost and suffering!
HOW DESIGN OF SURGICAL MESH CAN IMPACT THE RISK OF CHRONIC PAIN AFTER HERNIA REPAIR
BY SHIRIN TOWFIGH, M.D., FACS, AUGUST 26, 2016
In a Beverly Hills operating room, Dr. Shirin Towfigh preps a woman for hernia surgery. She's about to make history. It's not the surgery itself, that's remarkable. It's the way it's being live streamed. A 360 degree camera captures everything from surgery prep to closure. Dr. Towfigh addresses her audience, and is amazed when she hears in just the first 10 minutes, people from 50 countries tuned in to watch…
VR IN THE OR: NEW TECHNOLOGY CHANGES THE WAY SURGEONS TEACH
BY SUSAN HIRASUNA, JULY 29, 2016
In a Beverly Hills operating room, Dr. Shirin Towfigh preps a woman for hernia surgery. She's about to make history. It's not the surgery itself, that's remarkable. It's the way it's being live streamed. A 360 degree camera captures everything from surgery prep to closure. Dr. Towfigh addresses her audience, and is amazed when she hears in just the first 10 minutes, people from 50 countries tuned in to watch…
WATCH A HERNIA SURGERY LIVE IN VR
BY JOSHUA GOLDMAN, JULY 27, 2016
Doctors and medical students — or people who just want to watch anything in virtual reality — will be able to immerse themselves in a live surgery tomorrow…
NOW YOU CAN WATCH SURGERIES LIVE IN VIRTUAL REALITY
BY LUKE GRAHAM, JULY 26, 2016
Medical students and members of the public will be able to watch a live hernia surgery in 360-degree virtual reality (VR) later this week…
LIVE SURGERY IN 360 DEGREE VIDEO SUPERCHARGES EDUCATION
BY THEO VALICH, JUNE 15, 2016
Virtual Reality, Mixed Reality and 360-degree videos are starting to change the shape of education. Heavily backed startup 360fly teamed up with GIBLIB and LIVIT to deliver a medical-grade 360-degree camera which is broadcasting a select number of surgeries to invited audience…
HIDDEN HERNIAS: PAINFUL HOLES IN MUSCLE ARE OFTEN MISDIAGNOSED OR OVERLOOKED IN WOMEN
BY STEPHANIE CARY, AUGUST 4, 2011
Sometimes life imitates art.
With author Martine Ehrenclou, such was the case when she was writing her book "The Take Charge Patient."
In January 2010 — six months into researching how to be an advocate for your own health — Ehrenclou began having debilitating pelvic pain.
Over the next 16 months, the now 51-year-old Los Angeles resident's journey took her through the doors of 11 doctors, including gynecologists, urogynecologists, neurologists and urologists…
HERNIAS DIFFICULT TO DIAGNOSE IN WOMEN
BY JESSICA PAULINE OGILVIE, FEBRUARY 1, 2012
Martine Ehrenclou, 51, first noticed her lower abdomen pain in January 2010. She experienced severe discomfort if she sat at her desk for even 15 minutes, when she drove her car or any time that she pitched forward. Ehrenclou, who lives in Brentwood, describes the pain as "brutal…"
NEW USE FOR DUCT TAPE: FIGHTING INFECTION
BY MAIA SZALAVITZ, JULY 1, 2011
Duct tape seems to have infinite uses, from the silly to the sinister. It's an essential tool in any handyperson's arsenal. But a Midwest hospital system seems to have found a genuinely unique way to utilize the ubiquitous sticky stuff: to control the spread of infection…
PREVENTION: A BETTER USE FOR COTTON SWABS THAN EAR CLEANING
BY RONI CARYN RABIN, JULY 1, 2011
Could a dry cotton puff — something as ubiquitous and low-tech as a Q-tip — protect patients from dangerous infections after surgery?
TARGETING SURGICAL SITE INFECTIONS
BY MATTHEW WEINSTOCK, NOVEMBER 29, 2012
Mark Chassin, M.D., regularly points out that thorny patient safety issues have many causes of failure — "not just three or four, but most often 10, 15, 20, 25." As the head of the Joint Commission told us earlier this year, each of those failures has a specific intervention that needs to be "targeted to it."
SIMPLE STEPS PREVENT SURGICAL SITE INFECTIONS
DECEMBER 12, 2012
A quality improvement project involving seven prominent hospitals around the country cut the rate of colorectal surgical site infections by 32%, the hospitals said in November. One in seven patients who undergoes a colorectal procedure experiences a surgical site infection. These infections extend patients' hospital stays and sometimes contribute to their deaths.
COLORECTAL SSIS PLUMMET AFTER TARGETED IMPROVEMENT PROJECT
BY MICHELE G. SULLIVAN, DECEMBER 10, 2012
Colorectal surgical site infections dropped by an average of 32% among hospitals that participated in a project designed to reduce facility-specific infection risk factors…
SURGEON DESCRIBES MODIFIED ONLAY TECHNIQUE FOR VENTRAL HERNIAS, WITH IMPRESSIVE RESULT
BY VICTORIA STERN, APRIL 4, 2016
In the late 1970s, two surgeons in France developed different surgical techniques to repair ventral incisional hernias: the sublay repair described by Jean L. Rives, MD, and the onlay repair developed by Jean Paul Chevrel, MD…
NEW APP PREDICTS CHRONIC PAIN AFTER INGUINAL HERNIA SURGERY
BY CHRISTINA FRANGOU, MAY 4, 2012
New York—Surgeons and patients considering hernia surgery can now use a free app that predicts a person's chance of experiencing chronic pain after inguinal hernia repair, based on the outcomes of nearly 1,700 patients treated over the last five years…
DR. SHIRIN TOWFIGH FEATURED IN RECENT PODCAST DISCUSSING GROIN HERNIAS...
BY GEEK NEWS DESK, NOVEMBER 6, 2015
In a podcast produced by General Surgery News in October of 2015, host Ed Feliz, M.D. welcomed abdominal hernia specialist and head surgeon at the Beverly Hills Hernia Center, Dr. Shirin Towfigh to discuss the issues faced by female hernia patients when seeking out a diagnosis and treatment. The podcast was framed around the question posed by Dr. Feliz regarding whether or not female patients require a different approach than male patients, and Dr. Towfigh outlined both systemic and individual problems that female hernia sufferers face…
COULD YOU HAVE A HIDDEN HERNIA?
BY SHIRIN TOWFIGH, MD, JANUARY 5, 2012
Imagine living for years with debilitating pelvic pain that often worsens when you exercise, stand for a while or bend over… or get your period… or even just sneeze or cough. Imagine undergoing numerous tests and treatments for suspected gynecological problems, from ovarian cysts to pelvic inflammatory disease to endometriosis, only to have your gynecologist and other specialists shrug in confusion when all test results turn up negative and no treatment seems to help…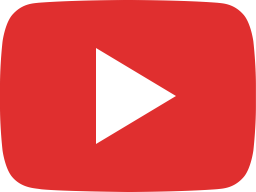 Fox 11 – GIBLIB Live Stream Coverage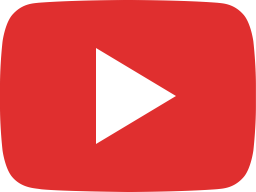 GIBLIB's First Public Live Stream Event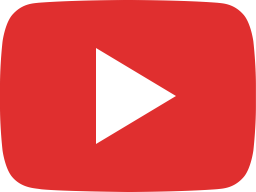 Inguinal Hernia : Laparoscopic vs Open? – Debate: What is the BEST Practice? Dr.Shirin Towfigh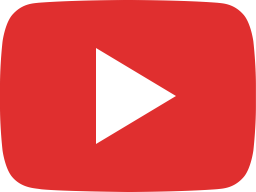 Biologic Mesh Should NOT Be Widely Applied by Shirin Towfigh M.D.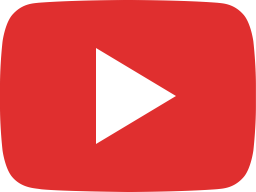 How to Prevent Infection after Surgery – FOX 11 News – Dr Shirin Towfigh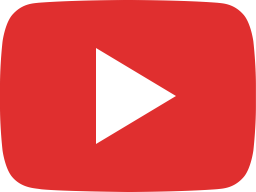 Abdominal Hernia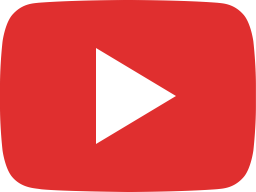 Radiology in Inguinal Hernia: How to Interpret the Results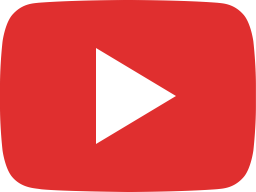 Diastasis Recti Principles in Management 2020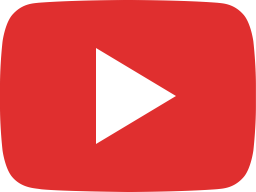 Preventing, Diagnosing & Treating Groin Pain after Inguinal Hernia Repair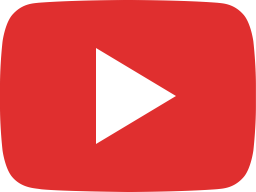 How to do a Perfect Laparoscopic TEP Inguinal Hernia Repair with Mesh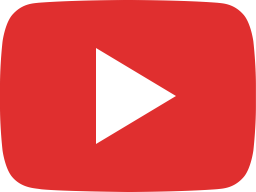 Chronic Pain after Inguinal Hernia Repair and How to Prevent It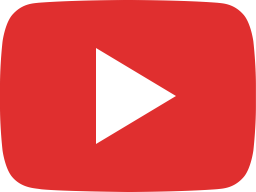 Chronic Pain after Ventral Hernia Repair and How to Prevent It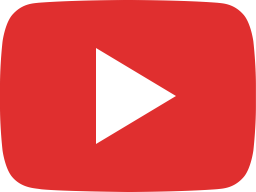 Robotic Hernia Repair: Is It Worth the Hype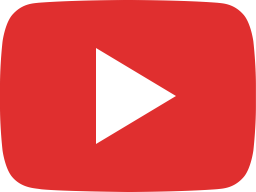 The Proper Lichtenstein Inguinal Hernia Repair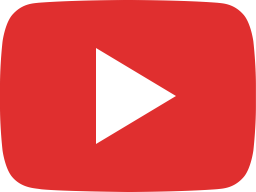 Inguinal Hernia Repair Tailored for Women